Easily add tracking information and fulfill your orders
AST Pro allows you to easily add tracking and fulfill your orders straight from the Orders page while editing orders, or a quick way to fulfill orders from the orders list. Your customers will get the shipment tracking info and a link to track their shipment in the email confirmation emails and on the View Order page.
Tracking Per item - When you ship your orders in multiple packages or from different locations, you can add tracking numbers per item and attach tracking numbers to specific line items.
Auto-detect shipping providers - Save time when fulfilling your orders, the Auto-detection technology will automatically detect the shipping providers based on the tracking number format when you add tracking numbers to orders.
Fulfilment Dashboard
Get a snapshot of your fulfillment performance and a view of all your unfulfilled orders in a centralized view.
The fulfillment dashboard will display a shipping performance widget and a list of unfulfilled orders in your store that require your attention. You, or your staff can quickly fulfil orders from the dashboard and expedite the order fulfillment workflow.
700+ Shipping Providers & Carriers
Select your preferred shipping providers from a list of 550+ shipping providers & carriers across the globe with a predefined tracking link, your customers will get a direct tracking link to track their orders on the shipping provider website.
White Label The Shipping Providers - Customize the shipping provider's name and logo and create a White Label shipping experience.
Create Custom Shipping Providers - Create your own custom providers, you can set a custom shipping provider name, custom tracking link and image.
Customize the Email Notifications
AST comes with custom email templates and you can fully customize the content of the email notifications, remove unnecessary information from the emails and display only the relevant information for your customers.
Your shipping confirmation emails no longer need to be bland. Customize the email notifications, remove unnecessary information from the emails and display only the relevant information for your customers with AST's built-in WooCommerce email customizer.
Optimize the WooCommerce Fulfillment Workflow
Streamline your fulfillment workflow with custom order statuses. Use the Partially Shipped to notify your customers that items from their order are shipped, or enable the Shipped status to use the Completed status for virtual orders that you do not ship.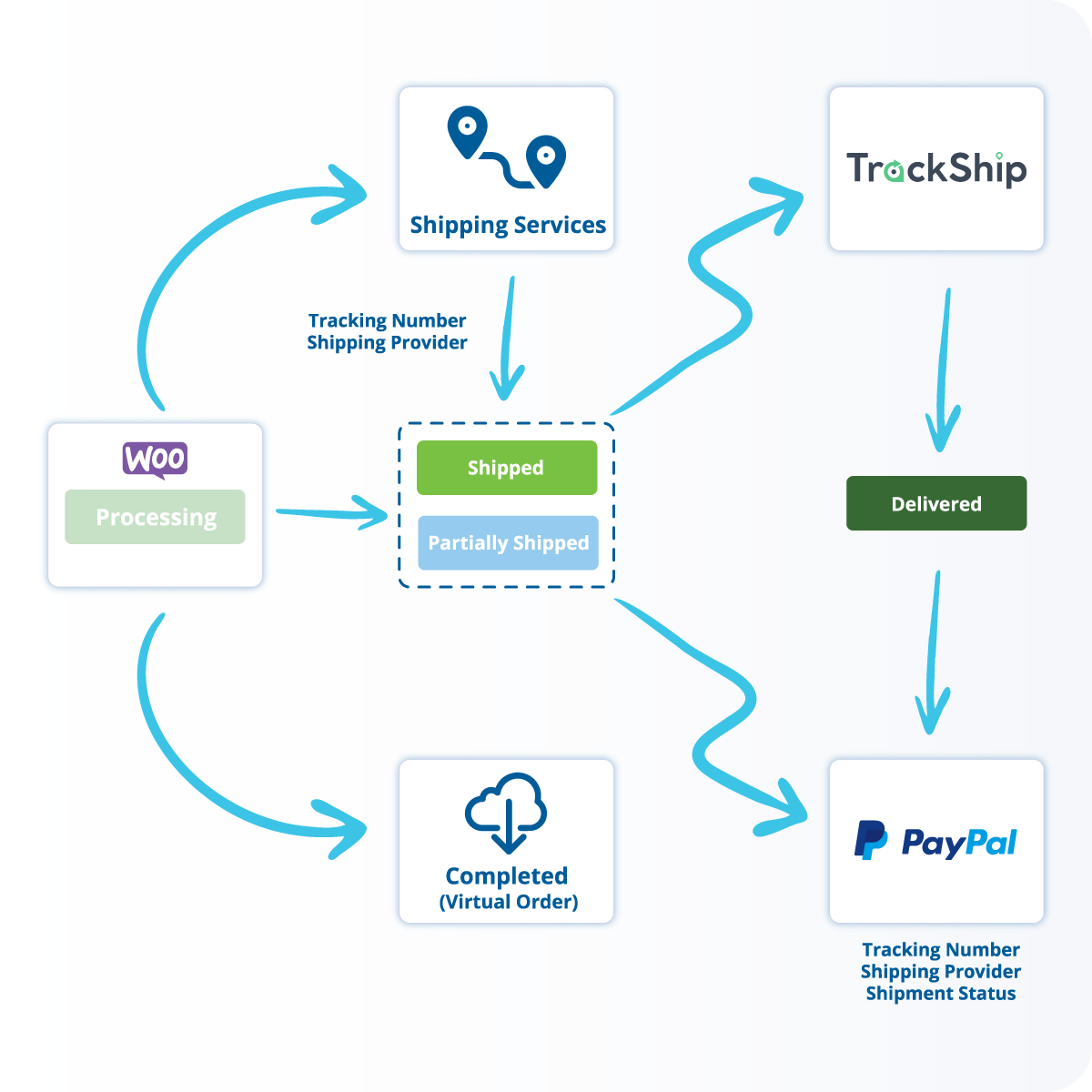 Tracking Info Widget
Send customers their shipping information and a way to track their order with a fully customizable responsive Tracking Widget that will look great on any screen. The tracking info widget will display in the order status emails and on the View Order page (my-account).
Use a WordPress customizer with a live preview to customize the responsive tracking info widget that will show on the Email Notifications and on the View Order page in customer accounts.
Shipment Tracking API
Use the Shipment Tracking API endpoint to update the tracking numbers generated by 3rd party services and fulfil orders from external systems, you can also autocomplete orders when the tracking is updated from the API when all items are fulfilled.
Shipping Provider API Name Mapping
When your shipping service updates the WooCommerce API, they might use a different shipping provider name than the one we use. In this case, you can map the shipping provider names.
Integrates with Your Favorite Shipping Service
Avoid the need to manually add tracking numbers to orders post-shipping, the Advanced Shipment Tracking Pro comes with built-in integrations with leading shipping label services and Drop-Shippers such as Ordoro, ShipStation, RoyalMail Click & Drop, WooCommerce Shipping, AliExpress and many more and allows you to fully automate the fulfillment workflow..
Export Tracking information to PayPal
Automatically export the tracking number, shipping provider and date to the PayPal transaction using the PayPal Tracking API. Sending the tracking information to PayPal can help reduce chargebacks and will help you to quickly resolve PayPal payment holds.
CSV import tracking numbers
You can bulk import tracking numbers to from CSV files and avoid the repetitive work of adding tracking numbers into orders, AST provides a quick and easy interface to import multiple tracking numbers to orders in bulk from a CSV.
Compatible With Popular WooCommerce Plugins
Compatible With Your favorite WooCommerce Plugins! AST comes with built-in compatibility with custom order numbers plugins, email customizers, PDF invoices plugins, Shipping Services plugins, SMS plugins, and more…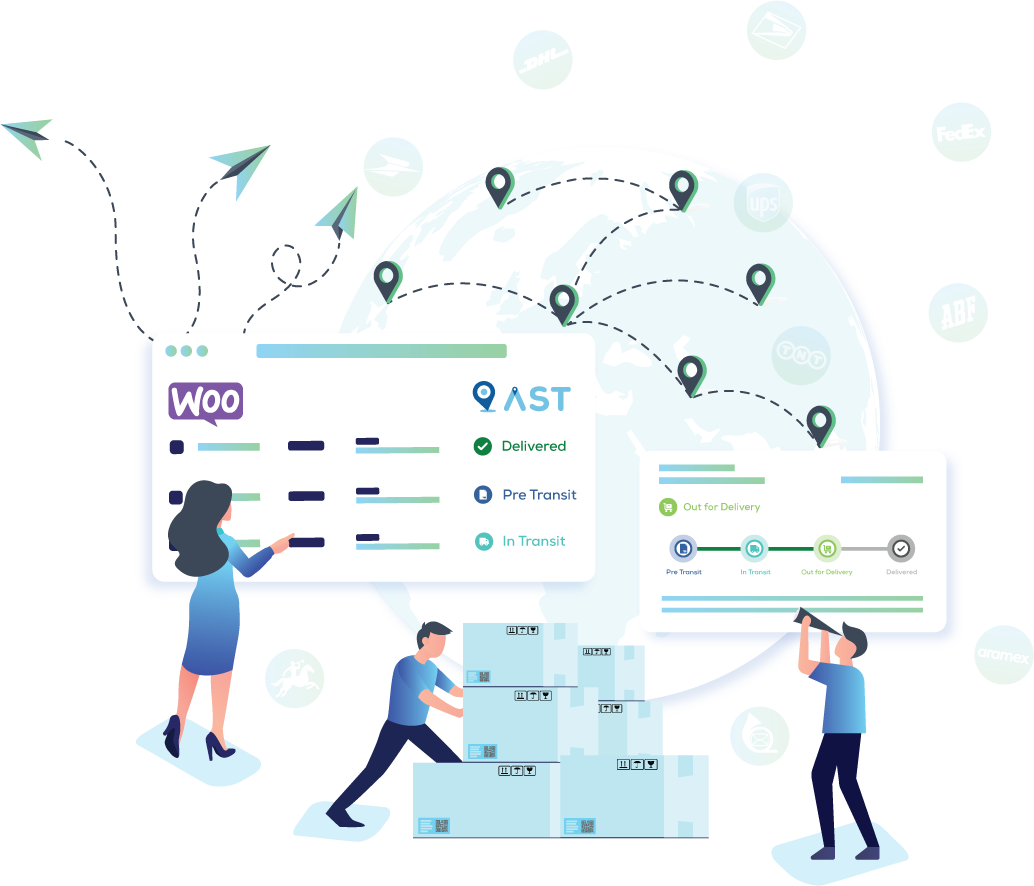 Auto-Track your Orders with TrackShip
TrackShip brings a branded tracking experience into the WooCommerce ecosystem, Once you fulfill your orders, TrackShip auto-tracks your shipments with 700+ shipping providers and proactively updates your store whenever there is a change in the shipment status.
You can monitor active shipments on your orders admin, enable a tracking page on your store, send automatic shipping & delivery updates to your customers and analyze shipping and delivery performance.
Start For Free
Watch Video
There's a reason over 60,000 WooCommerce stores choose Advanced Shipment Tracking: No other plugin makes the WooCommerce order fulfillment quicker, easier, and more affordable.
Plugin does his job nicely. A lot of shipment providers to choose from and easy and complete configuration of custom tracking. Fully translatable. The best – I still can see old tracking codes from WooCommerce Shipment Tracking "This is a powerful plugin with many excellent customizable features. It is also fairly easy to setup and integrate with WooCommerce. The end result is better Shipment Tracking and communication with customers!" While the need for adding shipment tracking in a status mail seems simple enough, WooCommerce does not come with it out of the box. This plugin does the job perfectly – not only for adding Tracking number, but even select the shipping carriers to auto-populate the tracking link. "This plugin is exactly what i needed to add tracking info to orders. Rather than manually sending the customer an email with tracking info."
Why Go Pro?
Full Comparison - Free Vs Pro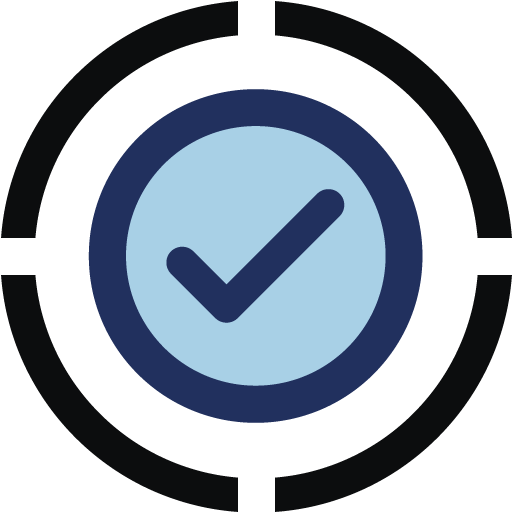 Easy to Use
All our plugins are easy to setup, manage and maintain.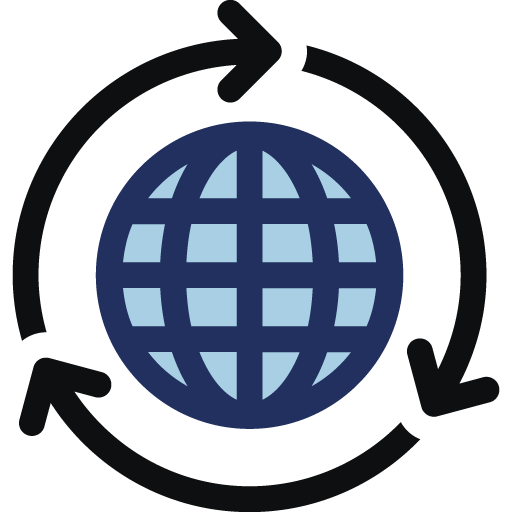 Translation Ready
All of our plugins are compatible with WPML and other translation tools.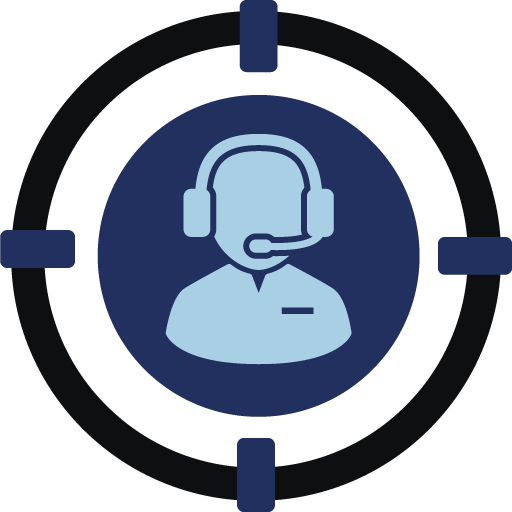 Top-Rated Support
Our fast and officiant support is regularly praised by happy customers.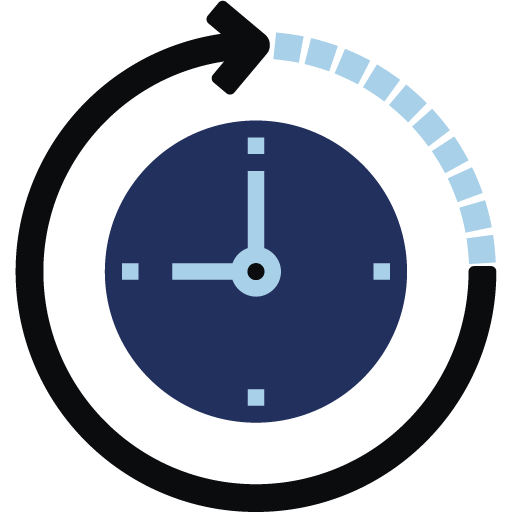 Built for Speed
Our plugins will not effect your WooCommerce speed and performance.